Chicago's Leading Provider of Free Quality Books
When 2 out of 3 children lack books, something needs to change. That's why Bernie's Book Bank empowers nearly 300,000 Chicagoland children to explore new ideas, gain knowledge, and strengthen reading skills through book ownership.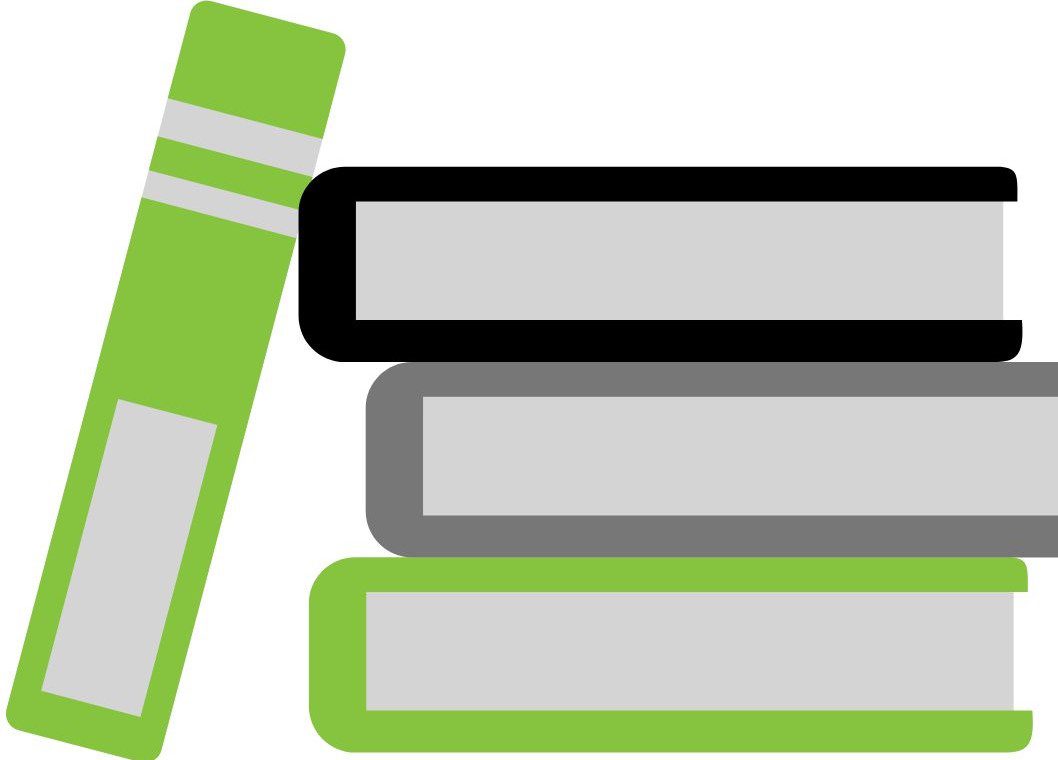 Donate your new and gently used childrens books to help inspire Chicagoland children to explore new ideas, gain knowledge, and strengthen reading skills.
$16 buys 8 books for a Chicagoland child. Empower children to explore new ideas, gain knowledge, and strengthen reading skills through the power of book ownership by giving to Bernie's Book Bank today.
Make an impact by volunteering with friends, family and colleagues at our HQ. Sign-up today or manage your future volunteer opportunities.
Our Mission
Create Opportunities for Chicagoland Children Through Literacy
Reading is the single most important skill a child needs — yet many lack access to books. Founded in 2009 by Brian Floriani to honor his father, Bernie's Book Bank strives to make books accessible to all children.
Commit to increasing book ownership and improving literacy growth
Deliver age-appropriate, high-interest and culturally relevant books children deserve.
Solve the challenge of providing quality books children — in Chicagoland — and beyond.
We need your help to continue increasing book ownership in local communities. By donating books, time and resources, you're helping empower children reimagine the world and envision a better future.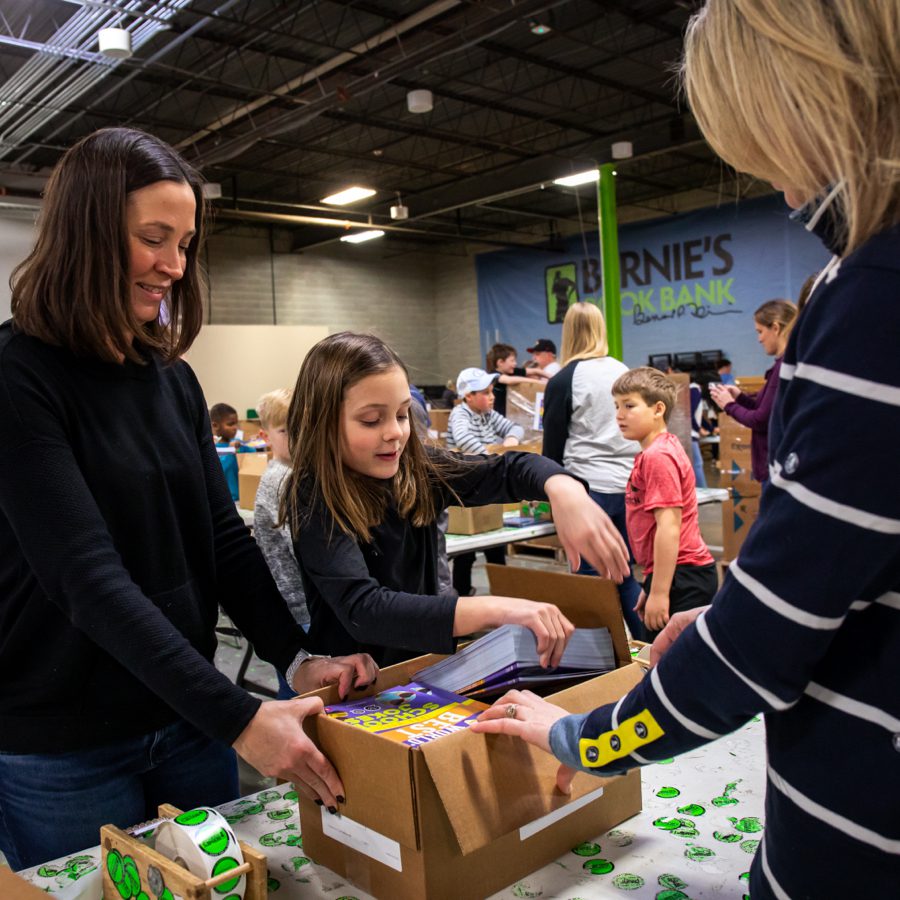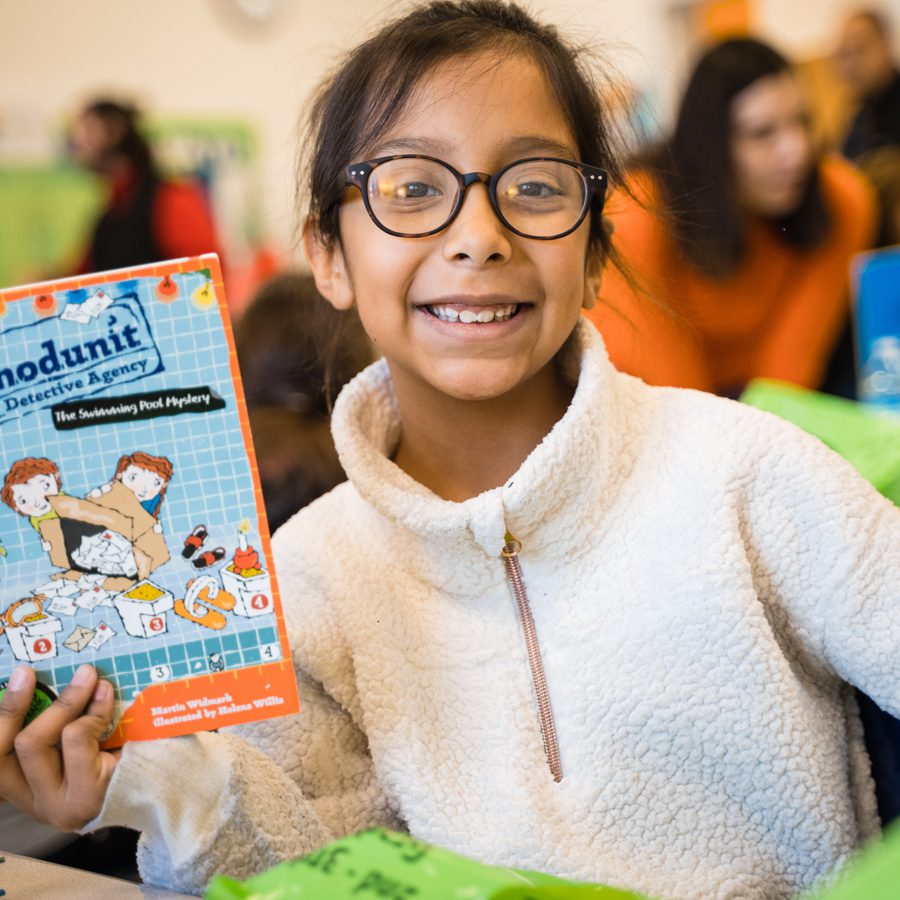 Get Involved with Chicagoland's Children's Book Bank
Your support is needed to ensure Chicagoland children have access to high-quality, culturally relevant books. Get involved and help increase literacy today.
Start making a difference for Chicagoland children today. Help us collect, sort, label, and pack books and give back to your community.
Share in the power of giving by gathering your community together for an impactful volunteer experience.
"Access to books at home is critically important to children's academic development. We thank Bernie's Book Bank for their generous efforts to expand access to books to families in need."
Latanya D. McDade
Former Chief Education Officer | Chicago Public Schools
Books Distributed in 2021
Books Given to Chicago Public Schools
Families Served Alongside Northern Illinois Food Bank
Active school & U6 partnerships
Invest in Children.
Invest in Our Future.
Financial gifts are critical to bringing the Bernie's Book Bank mission to life.
Every dollar makes a difference. Start changing lives with a one-time donation or set-up easy, automatic monthly gifts to help more children own books.
Leave a legacy and empower Chicagoland children with a planned giving gift of your choosing.
Be the spark that ignites the future. Find out how to host or sponsor a book donation event to combine resources and create a bigger impact.
Featured Event
BIRDIES & BOOKS: Bernie's Book Bank Charity Golf Classic
Mon, Aug 29, 2022 | Shoreacres, Lake Bluff, Il
Join us for Birdies & Books, the longest-running Bernie's Book Bank charity event. Held at the prestigious Shoreacres, Birdies & Books connects donors to our mission and helps Bernie's Book Bank further its ability to provide books for a better life for nearly 300,000 Chicagoland children.
Books Need Homes. Children Need Books.
Our mission is to create pathways to success through book ownership. We empower children to explore new ideas, gain knowledge and strengthen reading skills.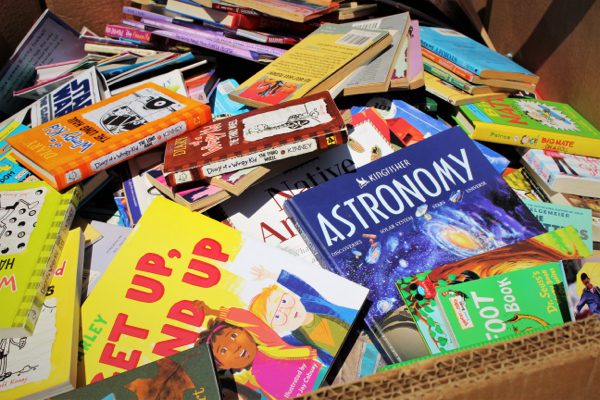 Organize a Book Drive
Make a big impact — for free — by hosting a Bernie's Book Bank book drive.
Engage your whole community in the power of sustainable literacy by organizing a book drive using our easy 3-step guide.
Get Started
Find a Book Drop Off
Locate one of our 120+ book drop off locations or stop by our Processing Center.
Donate your new and gently-used children's books (less than 500) at a book drop or visit our Processing Center in Lake Bluff.
Check out the Latest from Bernie's Book Bank
Stay up-to-date on our literary endeavors and find new ways to get involved.
I'm going to read them all" Grade schoolers get excited about book donation during Bernie's Book Bank's crosstown charity walk. The...
Empower Children through Book Ownership
Help children build personal libraries where they can explore new ideas, gain knowledge and strengthen reading skills.